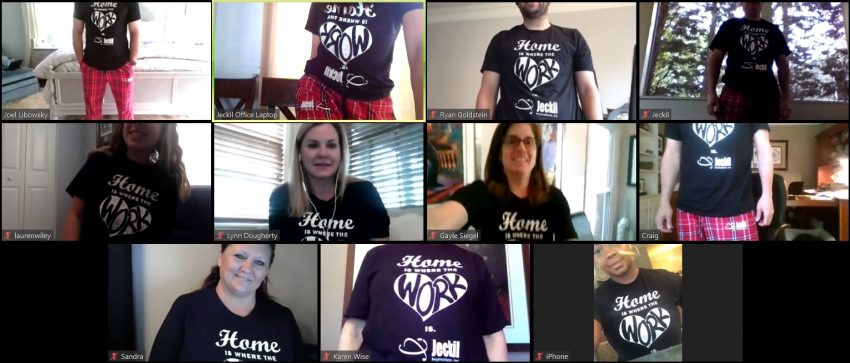 The last four months have provided so many challenges across all industries. The SWAG industry has been no different. Especially during the last two weeks of March, as anxiety and fear ramped up with the pandemic, we saw businesses scrambling to cancel events, slash budgets, and halt all spending.
Like so many companies, Jeckil needed to find a way to adapt. We were suddenly all working from home so that our staff and families could stay safe. We were facing some daunting hurdles to running our business.
One thing we knew: We treasure our fun, good-natured culture here at Jeckil, which has grown through creativity and collaboration with colleagues, and we didn't want to lose that. Two things we did to try and foster a sustained sense of togetherness, even while apart, was to schedule weekly virtual happy hours in the afternoon, as well as zoom breakfast meetings in matching Jeckil pajamas.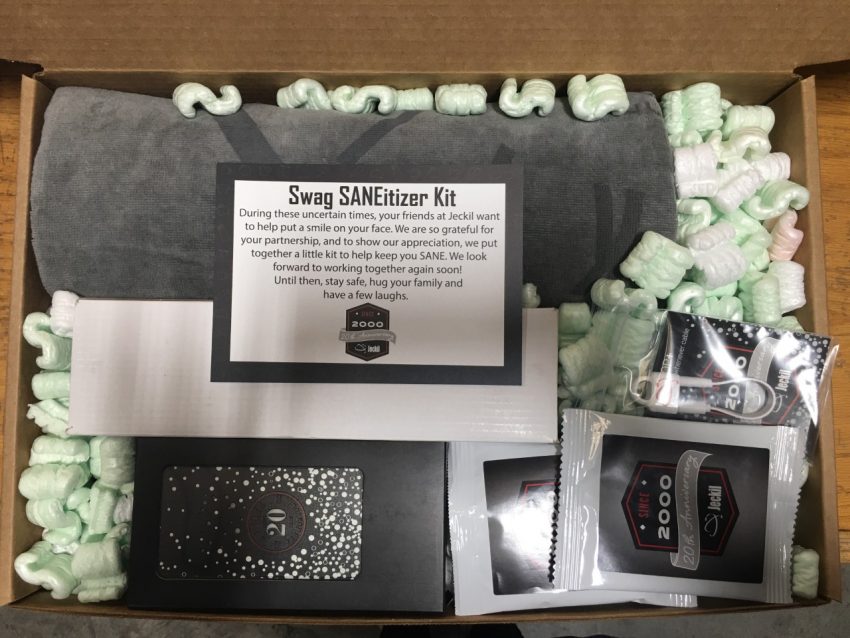 When it came to the way we do business, we have had to pivot several times there as well.
Our first pivot happened when the factories we work with started to manufacture and source all types of PPE. All of a sudden we were selling masks, bandanas, gloves, and sanitizers. It wasn't our sweet spot necessarily, but selling these items let us pitch in and feel helpful during the health crisis. These efforts kept us going, and we're so grateful for that.
We spent the next few weeks trying to find ways to infuse our expertise and passion into the process. As a result, we created all types of PPE Care Kits. These kits combined SWAG and PPE and allowed us to get creative again. Every kit was customized to fit any budget and any need. They included masks and sanitizers as well as stress relief items like massage balls and Margarita mix. They were fun to create and even more fun to receive!!
Now, as we start getting back to work, our next pivot will be aimed at bringing value to virtual events, conferences, and trips. With live events canceled for the foreseeable future, virtual events are going to be HUGE and will provide the best way to connect with our clients, staff, and prospects.
On that note, Jeckil recently had the honor of participating in a cool and very relevant event, OnlineCon, a virtual conference designed to help planners to plan online conferences (yes, so meta, we know!). One of our owners, Craig Kornblum, delivered a special talk about how SWAG can play an integral part in the success of online events. Please watch the video below to learn some great tips and find out about the "3 E's of event success."