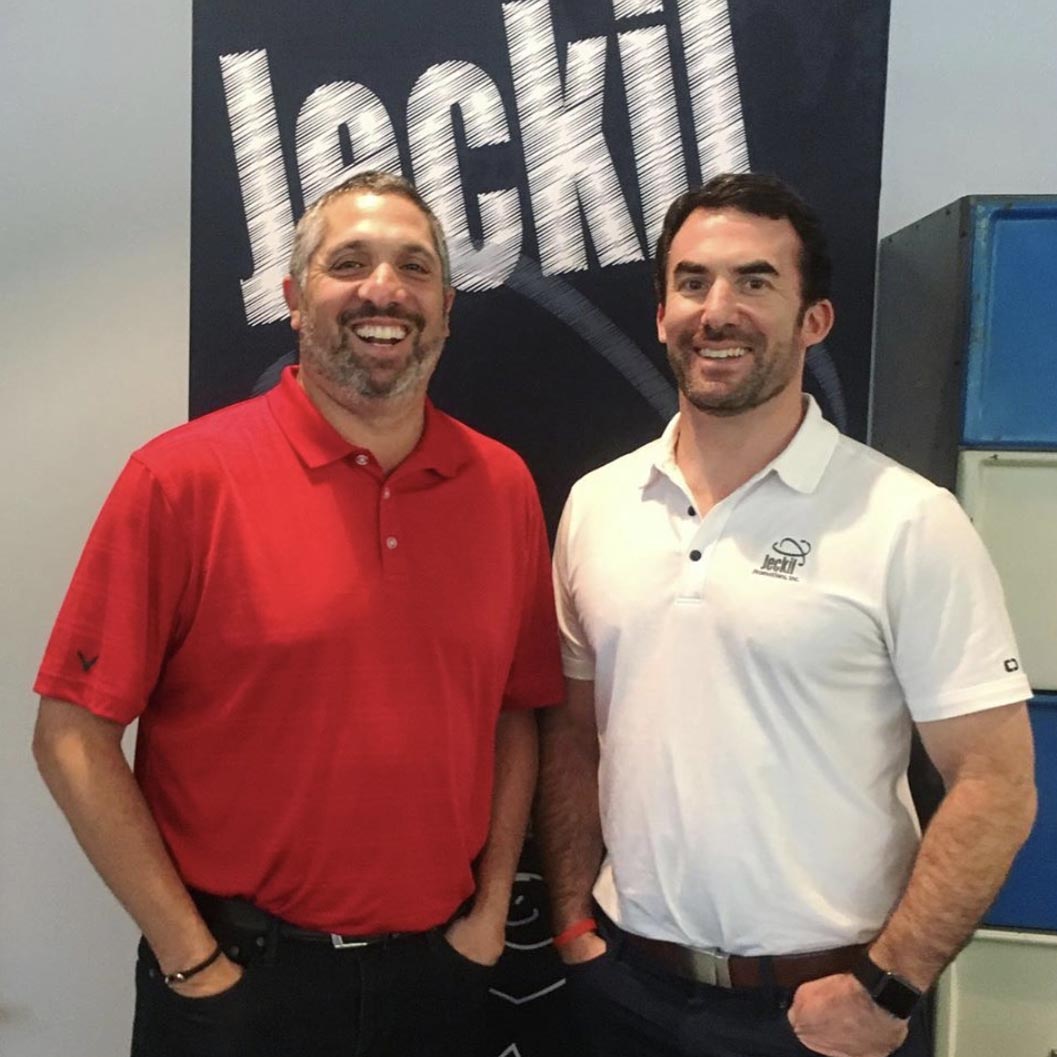 We're celebrating 22 years in business!
Jeckil Promotions is a family business started in 2000 by two young cousins who were determined to give their clients the ultimate gift of peace of mind and by doing so have welcomed an extended family of clients into their world and in their hearts.
Jeckil Promotions values time and family. Therefore we understand the value of our clients' time and their other priorities.
We are here to help you navigate the process of design, implementation and delivery…with turnkey service.
You can rest easy knowing you have a partner working hard on your behalf, determined to make you look good.
We use a sophisticated, industry-specific software

which makes us more efficient in our management and allows us to offer data reports that will help you make more informed decisions.
Our Suppliers cover the globe;

we know the who, the what, and the how to make the logistics work.
This is an art.
We have a team of people

whose jobs are to ensure delivery of your product on time and to your standards.
100% delivery on time

or we will make it right.
"I work with Jeckil promotions because they are the best. As an advertising veteran, I know a great partner when I see one."
Crawford & Company
"Honesty and integrity are paramount to a good working relationship. I can reach out to Joel at any time and not know quite exactly what I am looking for. Every time I get immediate reply with some great ideas and options I can work with."
Careerbuilder
"I work with Jeckil because of their creative ideas and excellent track record in making things happen for my clients! There have been many occasions over the years when our client requests for promotional items have been presented to Jeckil in less than ideal circumstances and time again, Jeckil has been able to come through for us, making my team look like the heroes!"
Xceleration
"Jeckil Promotions is a dependable company with amazing customer service! It is so nice to have a one-stop shop for all our promotional needs. They know our brand and make sure we receive products up to our standards."
Incomm
Jeckil Promotions donates a percentage of the company's profits to charity and encourages giving with an employee match program.
Here are some charities that Jeckil supports: