Unique Decoration Methods to Jazz up your BRAND!
What's the latest and greatest SWAG item? What is the newest and most unique item you have seen recently? How can we WOW our clients and staff with a SWAG item?
These are the most popular questions we get when clients and prospects reach out to us for new projects. While we always love finding the hottest and most trendy item, sometimes the best answer to these questions is not the item, but the decoration technique.
For so long, companies have defaulted to a 1-color screen print, a left chest embroidery or maybe even a debossed logo.
Did you know that there are dozens of different decoration techniques available? Sometimes the best way to WOW that client is to pick a popular item and jazz it up with the decoration!
Below, we are going to show some new decoration techniques and even some decoration locations you may not have seen. The best part is that these don't cost much more, if any, and don't add anything to lead times in most cases.
If you love what you see, reach out to your Jeckil SWAG member and let's get started on some virtuals for you!!
ITS TIME TO GET CREATIVE!!!
Different Decor Areas on Hats
Surprise the receiver by decorating your hat in unexpected ways! Screen printed taping gives the inside of the cap a unique look. Adding a website or company slogan is a great option if you're trying to go for a more subtle look.
A woven or printed sandwich is also an advertising area! The 'sandwich' is the area between the top and bottom of the bill. Here you can place your logo or do a 'step and repeat' version of your logo.
Or, go the fully customizable route by printing your logo icon all over the hat, like Reeves Young opted for shown here!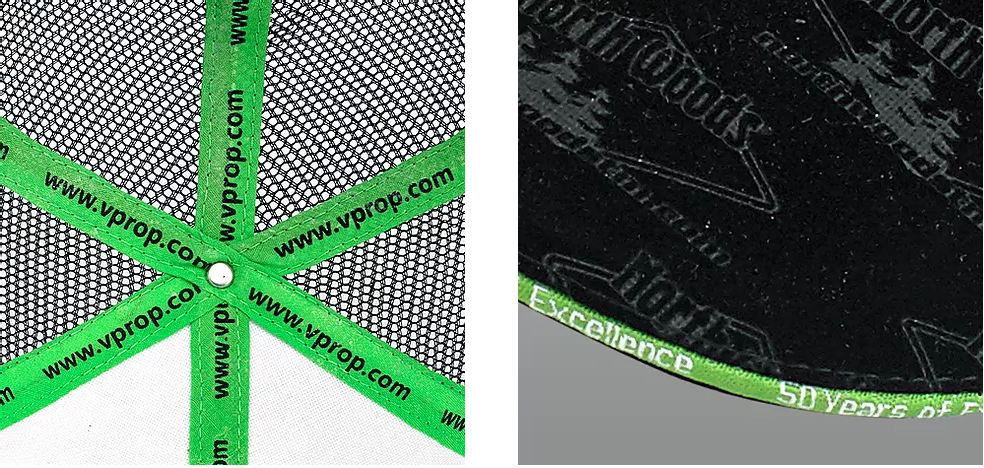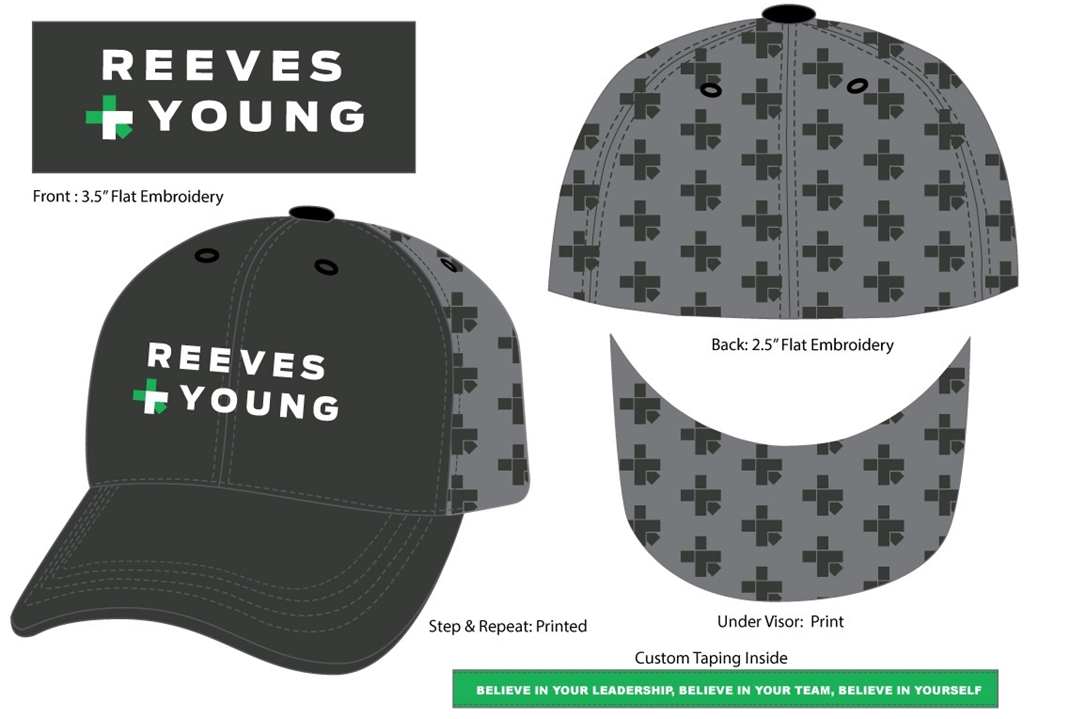 Labels
Printed clothing labels may be used for any combination of identification, information, warning, instructions for use, environmental advice, or advertising. They may be stickers, permanent or temporary labels. Another subtle way to keep your brand on top of mind!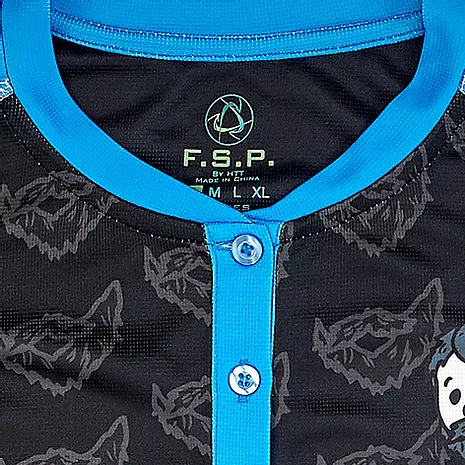 Zipper Pulls
Create any shape and have the ability to do a full color imprint! Can be attached to jackets, backpacks, luggage, purses, or anything with a zipper.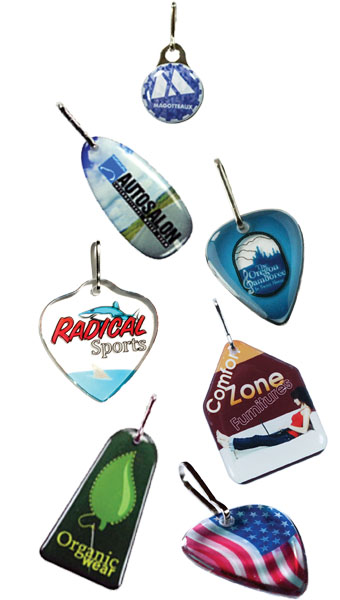 Sublimation
From shirts to hats to mousepads and everything in between, sublimation is used when you want to print a high quality image or fully customize an item (such as this polo) using your own company colors. The possibilities are endless!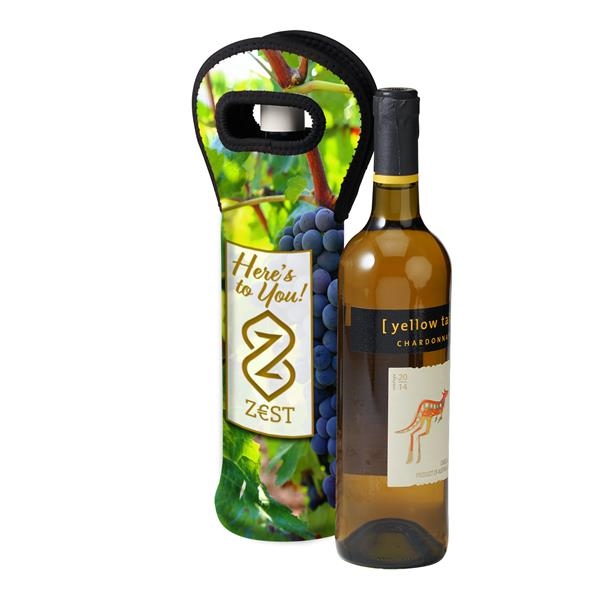 Patches
There are so many different types of patches to chose from!
How about a Molded Rubber Patch? A three dimensional decoration option that allows for a PMS color match which will definitely make your logo stand out!
A sublimated patch on the other hand, can work for more intricate designs.
Or, create a stylish, trendy look by adding a leather patch to your cap!
There are so many more, so please contact us today to learn about other options!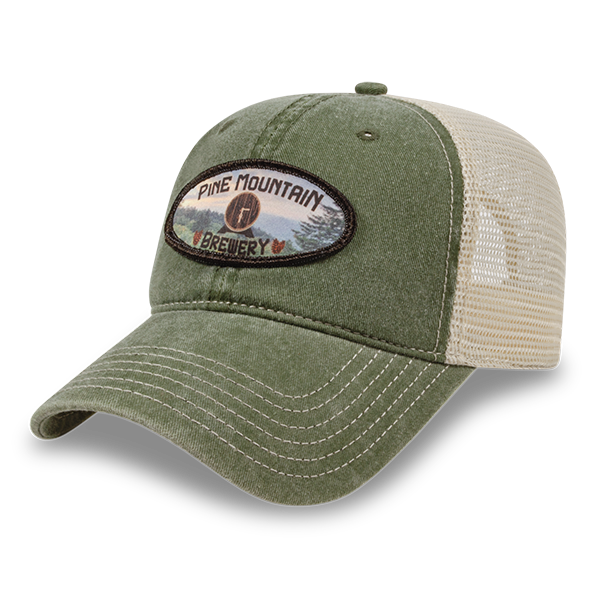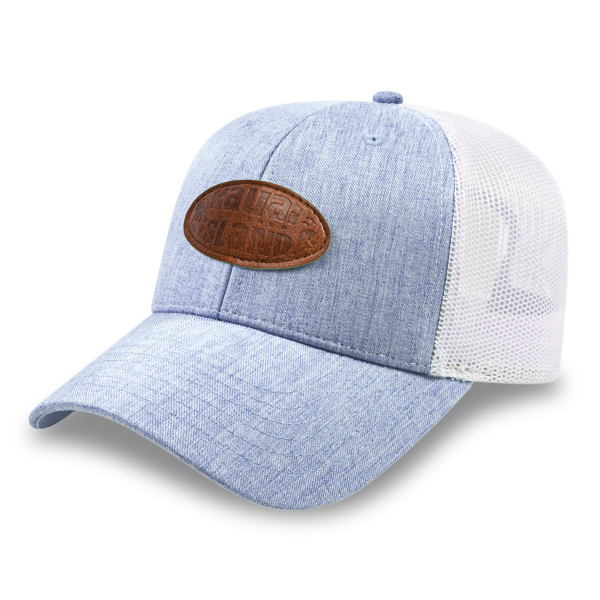 Alternative Decor on Apparel 
A hip imprint is a different option if you're tired of the standard full front chest. Use a ghost imprint for a more 'retail' look!
We're all familiar with the left chest embroidery, but now that we're spending more time in Zoom meetings, a shoulder embroidery is the perfect placement!
Or, you could also opt for over the seams imprint. From pockets, collar, or sleeves can be printed over without sacrificing your design.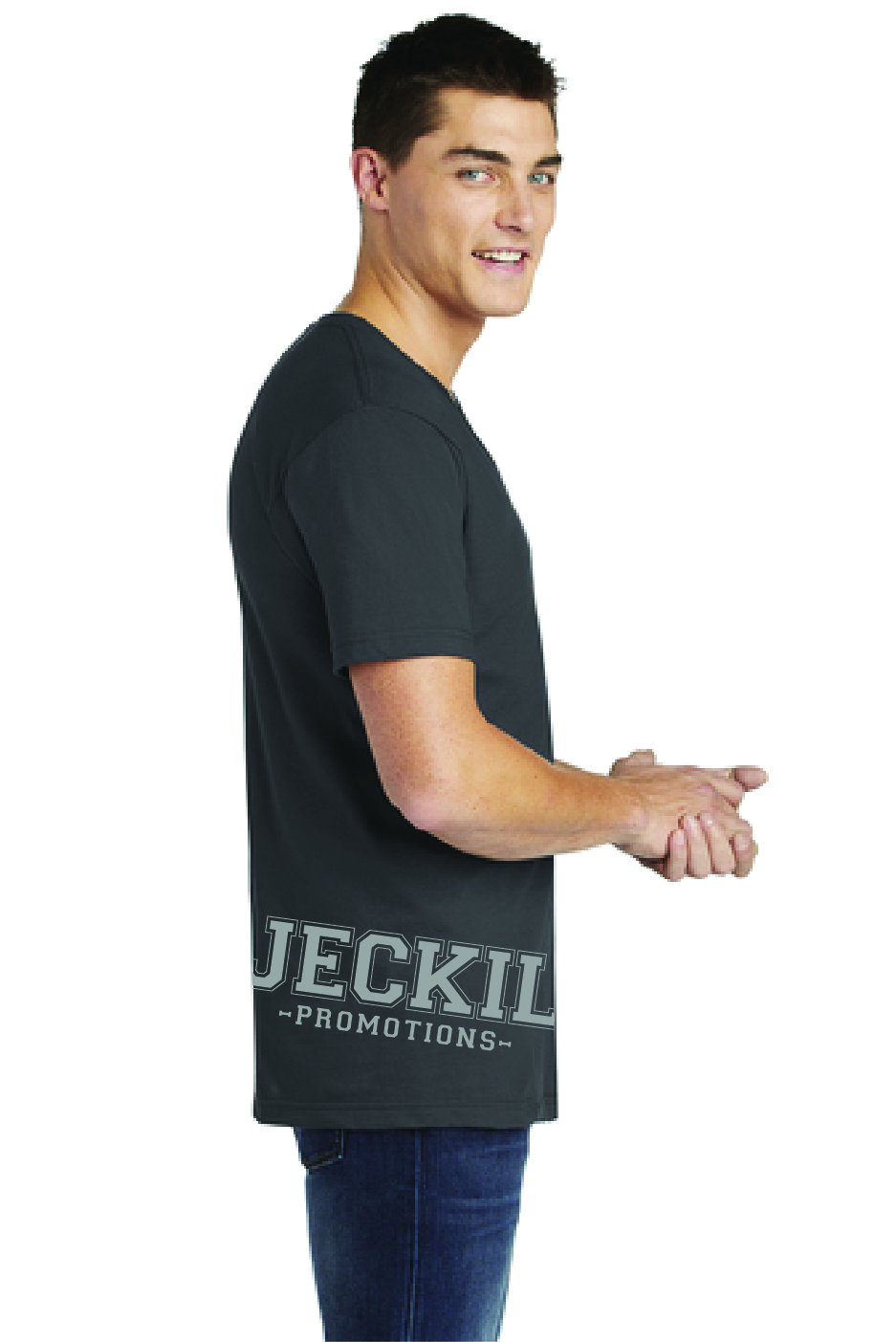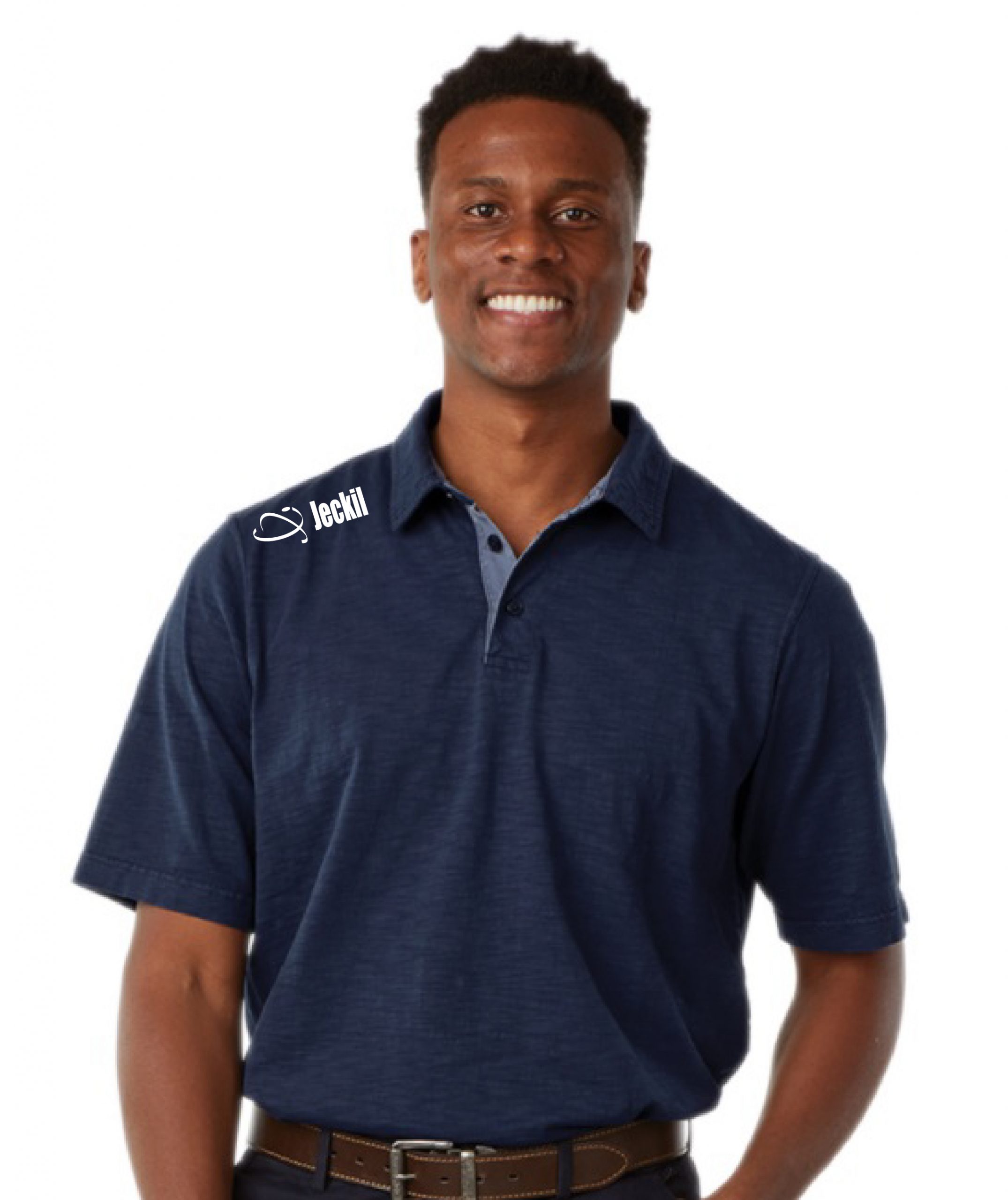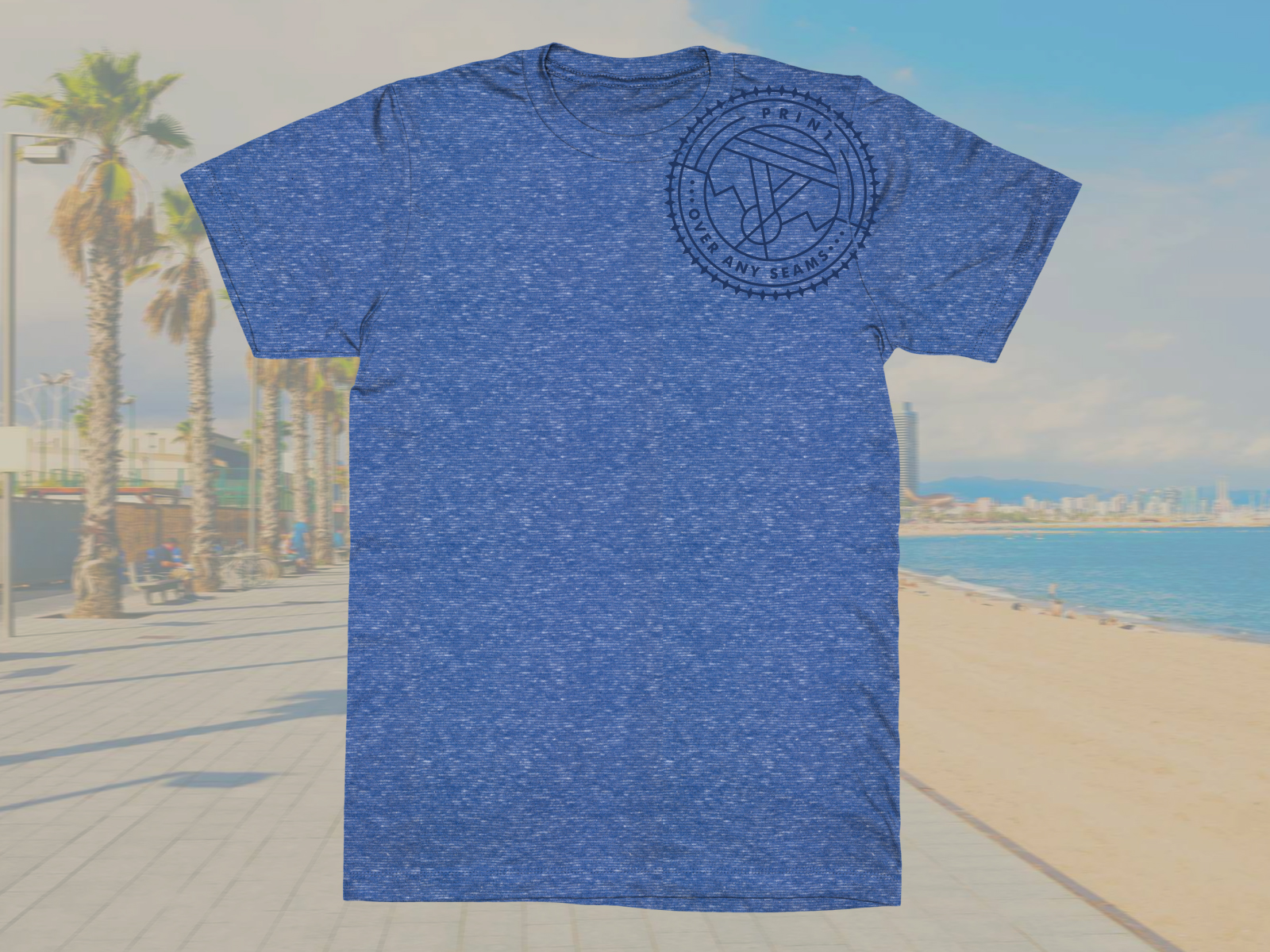 Foil Imprint
Your time to shine! This metallic looking imprint is gorgeous and really gives your brand a top notch and classy look!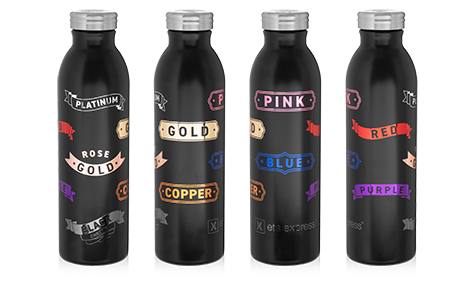 Mirror Print
Mirror print allows you to view your art from the inside out. The reflective imprint shows through a clear item to give it a mirror effect, allowing you to brand drinkware in a whole new way!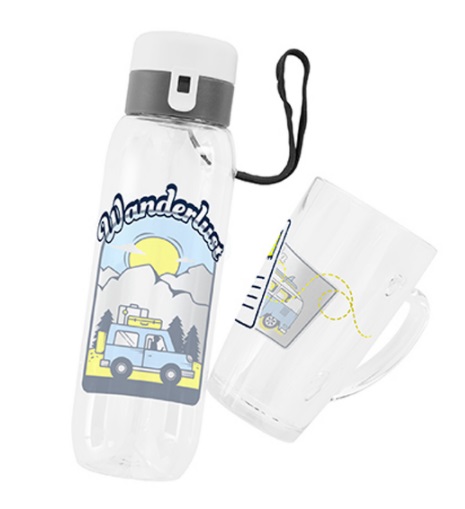 Word Cloud
Whether you want to show off your company's values or you want to say 'THANK YOU' in 20 different languages, a word cloud design takes advantage of a large imprint area. We have a couple of stock designs or we can help you create a one of a kind that speaks your brand. We used a word cloud for one of our self promos which describes what we're all about!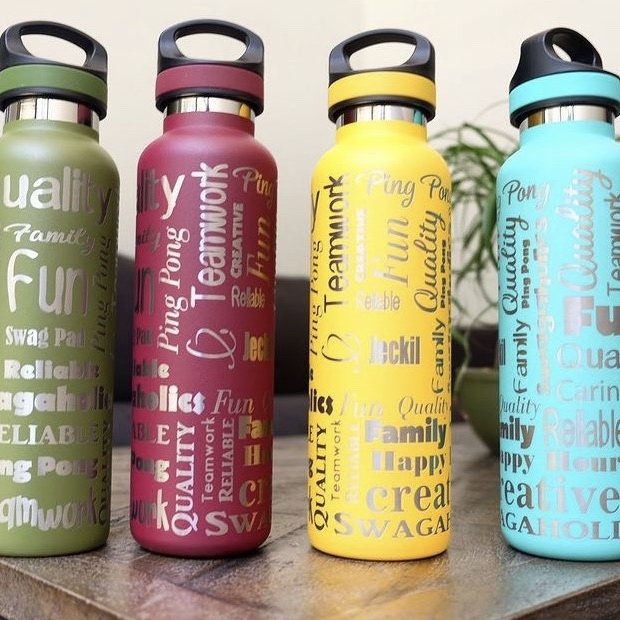 NFC
NFC (Near-Field Communication) is a form of wireless data transfer that allows a user to access information by simply tapping an NFC enabled device over a product. Pictures, Video, audio files, Geo location and many more options become instantly available through a link enabled on the NFC product. Use it on backpacks, journals, pens and even some headphones!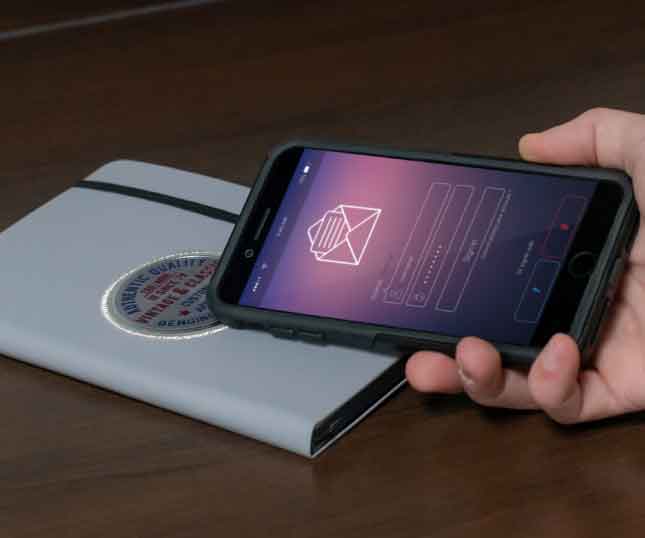 Heat Changing
When hot liquid is added on this tumbler a hidden image appears!  Try this 14 oz double wall stainless Chianti Tumbler. Other products include mugs, phone wallets, pens and more!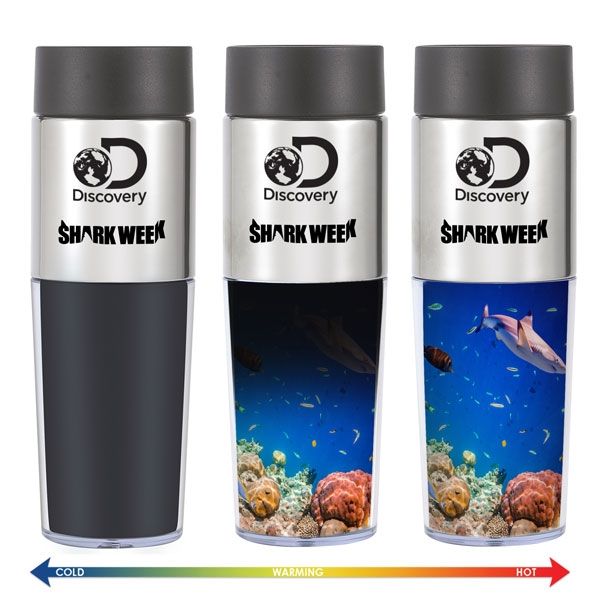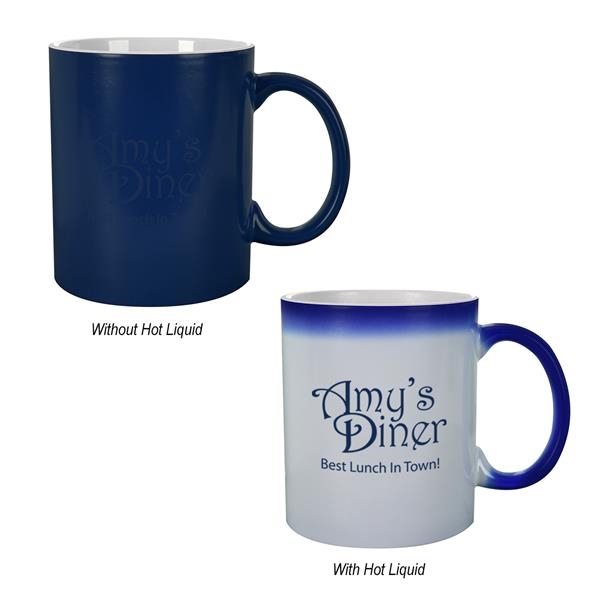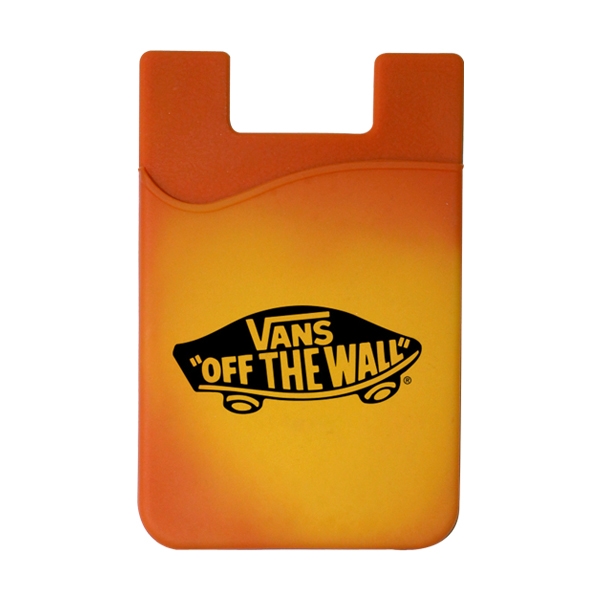 Custom Bag Designs
Take your banding to the next level by surprising your swag recipients with and extra touch. Those who prefer to keep their logo on the subtle side can go all out with this technique by fully customizing the inside.
You can also customize the handles to match to your brand colors!